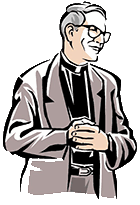 The Flame: September/October 2018
Dear Readers of The Flame,

Dear Readers of the Flame, Liberty is one of the hallmarks of being a child of God. One of our conference speakers this year, David Van Vickle, put it very succinctly: God wants children, not slaves. This makes perfect sense. If God wanted slaves, he would have left his people in bondage in Egypt. Instead, with signs and wonders, the Lord set these captives free. However, the rest of the books of Exodus and Numbers show us that it is a lot easier to take the people out of Egypt, than to take Egypt out of the people! God's "liberated people" had internal bondages. They complained about lacking drink and food (Exodus 16:3). Before they left Mt. Sinai, they created a molten calf and worshipped it. (Exodus 32) Aaron and Miriam were jealous of Moses. (Numbers 12) The Israelites yielded to fear and would not take the land God promised them. (Numbers 13) They rebelled against Moses and Aaron and wanted to return to Egypt. (Numbers 14) You get the picture.

Their lack of trust in the Lord and their lack of love for each other were apparent. Though they were no longer dominated by the Egyptians, they were dominated by their own fears, passions, cravings and ignorance. Who would set them free from those things?

Both the prophets Jeremiah and Ezekiel describe what the future would bring. The days are coming…when I will make a new covenant with the house of Israel and the house of Judah. It will not be like the covenant I made with their fathers the day I took them by the hand to lead them forth from the land of Egypt; for they broke my covenant and I had to show myself their master, says the Lord…this is the covenant which I will make with the house of Israel…I will place my law within them and write it upon their hearts; I will be their God and they shall be my people…I will forgive their evildoing and remember their sin no more. (Jeremiah 31:31-34)

Ezekiel puts it this way:
I will sprinkle clean water upon you to cleanse you from all your impurities and from all your idols I will cleanse you. I will give you a new heart and place a new spirit within you, taking from your bodies your stony hearts and giving your natural hearts. I will put my spirit within you and make you live by my statutes, careful to observe my decrees. (Ezekiel 36:25-27)


These promises have been fulfilled in Jesus Christ, He not only brings us forgiveness, Jesus Christ gives us a new heart. He writes God's law on it. He gives us a new spirit - the Holy Spirit. We are transformed into new creatures (II Corinthians 5:17), with a new liberty and a new purpose.

However, the saving graces of Jesus Christ do not always instantly transform us. Jesus teaches us that our hearts and minds are like a field. His seeds of truth fall on the path, rocky ground, thorny ground and the good ground. (Matthew 13:3-9) Jesus is telling us that there are things that impede His message from taking full root in us and bearing fruit. An internal purification that makes our souls like fruitful soil takes work: prayer, penance, sacramental graces and healing.

Early next month, there will be two special opportunities to encounter the liberating graces of the Lord. CRM is sponsoring Mr. John Kazanjian at the Center for Pastoral Leadership on Friday, October 5. CRM has brought John in before. He taught at length Mr. Neal Lozano's Unbound method of prayer. This evening on October 5 will be an evening of healing prayer, as he leads participants through the five keys to liberty: repentance, forgiveness of others, renunciation, authority and blessing.

The second opportunity will be eight days later, Saturday, October 13. A healing ministry named Peter's Shadow Healing Ministry (see Acts 5:15) will host a one day Unbound Freedom in Christ Conference at Immaculate Heart of Mary Parish, 1905 Portage Trail, Cuyahoga Falls 44223 from 8:00 am to 4:00 pm. This day will also focus on Neal Lozano's Unbound method of prayer and the five keys to obtain the freedom that Jesus Christ promised.

Details for both of these events can be found in the calendar section of crmweb.org, the website for Catholic Renewal Ministries.

Jesus Christ has come to set the captive free. (see Luke 4:18). We are to live in the glorious freedom of God's children (see Romans 8:15, 21), free to serve others in love. (Galatians 5:13). Let us pursue our inheritance!

In Christ,
Fr. Bob Franco
Bishop's Delegate to Catholic Renewal Ministries

P.S. All are welcome to journey with us, at my parish, St. Peter Catholic Church, in North Ridgeville, as we embark on a mission led by Fr. Dave Pivonka TOR. All evenings begin at 7:00 p.m. starting Sunday, September 23rd - Tuesday, September 26th. Father Dave Pivonka, TOR, is a renown evangelist who speaks at conferences, retreats and parish missions worldwide . For twenty years, Fr. Dave has been leading pilgrimages around the world to some of the holiest and most important sites in Christianity. He spends much of his time helping others come to know God's love for them through his preaching, teaching, writings, CDs, DVDs and other spiritual outreaches. For more information please see www.crmweb.org.