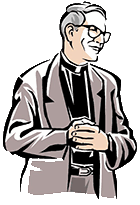 The Flame: November-December 2021
Dear Brothers and Sisters,
I recently returned from a pilgrimage to Fatima, Spain and Lourdes.
Due to the pandemic, we had a few more hoops to jump through. There was extra paperwork, covid-19 tests before our plane rides to and from Europe, and the wearing of masks both indoors and outdoors. However, these inconveniences were minor compared with the opportunity to visit these religious sites and walk in the footsteps of the saints.
The one-word summary of this pilgrimage is Conversion.
Our Lady and the saints we encountered during this pilgrimage were summoning all people everywhere to turn from sin and return to God. In Fatima, Portugal, the Blessed Virgin Mary appeared to Lucia, Francisco and Jacinita with sobering messages:
pray, make sacrifice and be converted! Tell the whole world-BE CONVERTED!
During Our Lady's appearance in 1917, during World War I, she warned the world of a greater war that would ensue if people did not repent. She also warned that Russia would spread its errors throughout the world. As we know, despite these warnings, both the greater war and the spread of communism dominated the rest of the 20th Century.
Our travels in Spain primarily focused on three saints: St. Teresa of Avila, St. John of the Cross and St. Ignatius of Loyola.
All of these saints lived in the 16th century. St. Teresa and St. John (both from Avila-similar to St. Francis and St. Clare being from Assisi, Italy) reformed the Carmelite communities. This was especially challenging. Their job was telling religious people that they needed to be converted. It was not enough to be part of a religious community. Each member needed to sacrificially live for Jesus Christ. It was not enough to pray. Each member needed to pursue an intimate relationship with Jesus Christ. Their call to their fellow Carmelites was met with resistance. St. Teresa of Avila was able to bring the Carmelite sisters back to a cloistered, contemplative existence. St. John of the Cross ended up founding another branch of the Carmelites.
For me, one of the highlights of this pilgrimage took place in Loyola, Spain.
We visited the house where the family of St. Ignatius lived. Ignatius was a soldier and knight at a royal court. However, when his leg was severely wounded by a cannonball, he returned to his family home to convalesce. He endured a number of surgeries and spent the better part of a year regaining his health at Loyola. There were only two books available to read in the Loyola house at this time. One was a book on the life of Jesus Christ and the other was a book on the lives of the saints.
St. Ignatius' reading during this time of recovery led to his conversion in the year 1521.
Since this year is the 500th anniversary of his conversion, Pope Francis declared 2021 a Jubilee Year for those who visit designated sites associated with the Jesuits.
Certainly, the bedroom where St. Ignatius was converted in Loyola (it is now a chapel) is one of those sites!
Our final days of the pilgrimage were in Lourdes, France.
In 1858 a fourteen year old peasant girl named Bernadette (who was still preparing for her First Holy Communion) encountered a beautiful Lady dressed in white with a blue sash in the grotto called Massabielle, near the Gave River. This Lady appeared to her 18 times over a period of months. She told Bernadette a number of things and finally revealed her name to her. She said, "I am the Immaculate Conception." When Bernadette told her unbelieving pastor Father Peyramale, he was stunned. After further questioning, he realized that Bernadette did not even know that this meant. The dogma of the Immaculate Conception had only been declared four years earlier.
One of our Lady's messages to Bernadette was that she was to pray for the conversion of sinners.
Bernadette asked her what that meant. Our Lady responded only by smiling. In due time Bernadette would learn what that meant. At the age of 24 Bernadette left Lourdes and joined the Sisters of Charity in Nevers, France. There she prayed for the conversion of sinners and did manual labor until her death at the age of 38. Her incorrupt body can still be viewed in Nevers, France.
Conversion! It is what the world and many in the Church need.
We need to turn from our sins, our indifference, our distractions and return to the Lord!
I believe the parable that best fits our times is the one entitled the Wedding Feast (Matthew 22:1-10). In this story the King gave a wedding feast for this son.
Those invited first refused the invitation. At the second invitation they gave lame excuses about going to their business or farm. Other invitees mistreated and killed the King's messengers. The King then destroyed the murderers and filled the hall with whomever he could find.
In our times many people are indifferent to God and are absorbed in the things of the world. Others react violently to the message of Church. Lord, wake us up! We need conversion.
As we approach Thanksgiving and Christmas, let us seek deeper conversion for ourselves, our relatives, neighbors and co-workers.
We usually make time for these feasts. May we make time for Jesus Christ. He gives the feast that lasts forever.
As we approach the end of 2021, let me simply say thank you. Your prayer, participation in CRM events and support of our labors is a source of gratitude for me and all who serve with CRM
. I wish you a joy-filled celebration of Thanksgiving and Christmas and blessed New Year.
In Christ,
Fr. Bob Franco
Bishop's Delegate to Catholic Renewal Ministries


PS: There has been an uptick in parish activities at St. Peter Parish that require my attention. Therefore, I need to suspend indefinitely the Faithful Discipleship Zoom series.