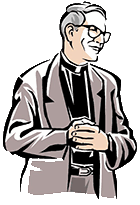 The Flame: July-August 2021
Dear Brothers and Sisters,
The Conference Committee of Catholic Renewal Ministries met in the fall of 2019 and chose
Give New Signs, Work New Wonders
as the theme for the 2020 Conference. It is taken from Sirach 36:6 and seemed appropriate for a charismatic conference. Signs and wonders are important ways that God reveals himself to our world that seems to want to run from God.
Little did we know that our 2020 conference would be cancelled by a pandemic. Little did we know that the whole world would be preoccupied with masks, physical distancing, working remotely, quarantining and vaccine development.
During this past winter we began to prepare for a conference like event this summer. We thought of a smaller event that would be mostly virtual. As winter progressed into spring and now summer, we adapted the upcoming conference to be a mostly in person event with livestreaming available from the Catholic Renewal Ministries website.
However, we kept the same theme:
Give New Signs, Work New Wonders
. I believe it is more appropriate in 2021 than it would have been in 2020. The pandemic was one of those new signs. God has used it to get our attention. And this new
sign,
left many people
wondering
. Is God trying to tell us something? Here are some things I believe God is trying to tell us.
I am God and you are not!
In the United States we have many safety nets. We have a relatively robust economy and a modicum of safety and security. Our enemies are in other parts of the world and not on our borders. These and other safety nets can leave us thinking that we are in control. The truth is that we have never really been in control. God is. And in spite of our safety nets, the pandemic helped us to see that we were really vulnerable. A robust economy, reliable safety services, freedom from intimidation by our enemies did not protect us from the microscopic Coronavirus. We are still vulnerable and ultimately dependent on God.
Trust Me!
For many people, being out of control led them to become fearful and narrow in their thinking. Avoiding the coronavirus tested their faith and strengthened their fears. The pandemic revealed some of the fault lines of their faith. As Christians, we were reminded that we follow Jesus Christ.
Now since the children share in blood and flesh, he (Jesus) likewise shared in them, that through death he might destroy the one who has the power of death, that is, the devil, and free those who through fear of death had been subject to slavery all their life. (Hebrews 2:14-15)
Jesus went before us in death to free us from the fear of death. If we are genuinely following the Lord, death is a doorway to union with God and not our ultimate end. Of course, we do not throw all caution to the wind. However, we do live by faith, knowing that physical death is not the worst thing that can happen to us.
Rest!
During the period of time when the world was quarantining, a number of things took place: air pollution dropped, accidents rates fell and some families spent more quality time together. I remember taking care of an errand for an out of state family member at this time. I was waiting at the light at the intersection of Great Northern Blvd and Country Club Dr on a weekday midafternoon. This intersection is sandwiched between a large mall and an interstate highway. Large office buildings, hotels, restaurants and retail shopping galore are within a few hundred feet of this intersection. Normally there would be perhaps 75 cars there. That afternoon there was a total of four.
Though this period of rest was imposed on us, I believe it ought to remind of us of the Third Commandment. Beside the obligation to worship God on the Lord's Day by participating in Mass, we are to lay aside our consumer mentality and remember:
our primary relationships in this world is not with acquiring and selling stuff but with God and each other!
I pray that as we return to our normal routines, we do not forget the lessons of this time. Ultimately, we are vulnerable. Our security is directly proportional, not to the economy or safety forces, but to Jesus Christ, the Rock of our Salvation. He it is who died and rose from the dead. We are to draw close to our Good Shepherd who leads us by restful waters and restores our souls. (Psalm 23:2) I pray that we can return to normal routines with above normal faith, unflagging hope and a love that impels us to proclaim Jesus Christ (see 2 Corinthians 5:14).
Finally, I want to invite you to our conference. With Gov. DeWine's June 2nd protocol rollback, our seating capacity has been increased above the original 125. Our speakers, Ralph Martin and Peter Herbeck, will be live and in person.
Our fellowship will be a source of great encouragement. And I am sure that we will receive a perspective that will equip our minds and hearts with the gifts and graces we need to live for Jesus Christ in the power of the Holy Spirit.
I am looking forward to seeing you on Saturday, July 10, at Twinhaven Hall (Ss. Cosmas and Damian Parish in Twinsburg, Ohio). The quickest way to sign up is through the CRM website:
www.crmweb.org.
All are welcome and bring a friend.
In Christ,
Fr. Bob Franco
PS: Check out our Festival of Praise schedule. These will be monthly from June through September and, weather permitting, will be held outdoor. We do have indoor venues onsite as a back up plan.